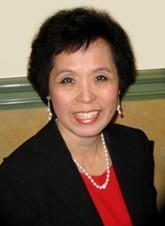 The purpose of this site is to empower you to become healthier, happier and wealthier!
As a free member of Dr. J's Holistic Health community, you will receive weekly informative, inspirational, or entertaining e-newsletters, training tele-seminars, webinars, or videos to advance you to the next level of success!
Our contents include tips to build a healthy body, healthy mind, and healthy income; lose weight in a heathy and permanent way; and control the overgrowth of candida, yeasts, and parasites so that you can enjoy improved mental clarity, uplifted energy, better digestive function, boosted metabolism and increased productivity.
To start yourself on a right footing, it's highly recommended that you begin with​ the commitment to the Candida-Yeast-Parasite Cleanse -- Three-month Starter Program to learn to control the overgrowth of yeasts and parasites and build up your immunity and energy.
Whether you are well or ill, this three-month starter program is very important for prevention or treatment. You know your pets need to be dewormed periodically. By the same token, your body needs periodical detox too. Three months in a year is a minimal period of detox your body needs. After the initial three months of physical detox, you can add emotional, spiritual or financial alignment. When your body is stronger, you will have better ability to work on your emotional, spiritual and financial issues.
I have been on Dr. J's anti-yeast nutritional program, and herbal detox, as well as hormonal balance program for years to maintain good health. Recently I took her Healthy Income Intensive program. Many unexpected positive life events have happened. I followed Dr. J advise, whether my perception of the "gift from the universe" was small or big, I needed to learn to thank the universe profusely. As a result, I seem to receive bigger unexpected "gifts" as the time goes by. It's fun to send Dr. J "progress reports" periodically!
T. C. New York, U. S. A.​
This Three-month Candida-Yeast-Parasite Cleanse program is designed for you to start on the right tract to 1) develop a heathy lifestyle including following Dr. J's Anti-Yeast Nutritional program that contains no sugar, no dairy, no wheat, no yeasts, no alcohol, no caffein, no nicotine, nor chemicals; and 2) using a three-month supply of Dr. J's private-brand herbal formulas to detox, build immunity, and uplift energy.
Are you frustrated with weight yo-yos? Are you sick of emotional eating? Are you tired of calorie counting? Looking forward to fitting into the dress or suit you like? Want to attend the wedding, birthday party, or reunion and look good and feel good?
We have a solution for You! Attend this VIP Day virtual workshop. You will learn to lose weight in an easy, fast, and ​​healthy way! No more weight yo-yos! No more emotional eating! No calorie counting! No vigorous exercise!
​Yes! Long-lasting weight control is possible when you follow the five steps in this program designed by Dr. Juliet Tien (Dr. J) who have lost more than 50 pounds and kept it off for decades. Your body will go through a detoxification process so that it has a clean slate to improve your metabolism and lose weight in an easy and healthy way. You will also release deep-rooted negative emotions such as anger, resentment, fear, regret, and guilt, etc. so that you no longer need to use a fat shield to protect you! No more weight yo-yo's when you no longer indulge in emotional eating. You will also learn to develop a weight loss meal plan so you know what to eat and what to avoid! Once you adopt a healthy life-style according to the instructions in this life-changing workshop, you will maintain your ideal weight for life!
​For more information, please contact:
Dr. J's Team​​​
Tel: 818-472-2213
Email: drjshealthyBMI@gmail.com​
Skype: academyofvibranthelth
​You Tube Channel: Dr. J's Holistic Health​Facebook Group: www.fb .com/groups/abundanceandwellnessinternational​​
This is a 12-week, structured online training program designed to change your life forever! This program is to guide you to have it all within the least possible time! The objective of this online certificate program is to guide you to enjoy a combination of healthy body, healthy mind, and healthy income within the least possible time. As a result, you can teach others to do the same! Once you complete this online certificate program, you will be equipped with authentic knowledge, skills, and positive mental attitude and most of all, COFIDENCE to guide others to achieve a combination of Healthy Body, Healthy Mind and Healthy Income as well. You can join the program at anytime and any place in the world, as long as you have Internet connection!

Herbal Remedies to Improve Immunity, Energy and Metabolism
These​ Chinese herbal formulas are designed to cover the most basic human needs. If you want to use herbal supplements to facilitate your healing process, here are some cost-effective choices!
Yeast-Para Control (Remove Excess yeasts and parasites; build immunity; eliminate allergies; smooth elimination)
Cleansing-Balance Tea (Flush toxins; cleanse liver and kidneys; remove mucous)
​Female Vitality (Balance female hormones; eliminate PMS and menopausal symptoms; increase energy and mental clarity; improve hair, nail, and skin conditions.)
Male Vitality​​​​​ (Balance male hormones; increase energy, mental clarity, and libido; improve prostate health, hair, nail, and skin conditions.)
​Herbal Cocktail (Curb appetite; stop sugar craving; nourish your body and starve yeasts and parasites.)
Fitness Regular (Fat Blocker; Balance blood pressure, blood sugar and cholesterol.)
Fitness Plus​​ (Fat burner; increase energy; improve metabolism; increase productivity.)
Holistic

Corporate

Wellness
This program is designed for corporate executives and /or their employees. This is a year-long, high-quality, detail-oriented, and result-focused program. Every enrollee will be in close contact with me during the period of enrollment. I will be "holding your hand" so to speak, utilizing my more than four decades of personal and professional experience to help you achieve the health goals in your life, including physical, emotional, spiritual, relationship, and financial aspects. It does not matter whether you are practical or metaphysical, the program will guide you to achieve total balance in your life, so that you will achieve a combination of healthy body, healthy mind, and healthy income! Basically you will have it all and enjoy being the best you can be!