Easy, Fast, and Healthy Weight Loss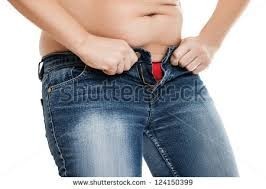 I want to congratulate you for reading information on permanent weight loss on this site! Because I know most of you have gone through so called "weight yo-yo syndrome." A weight yo-yo syndrome is that you lose weight on certain diet or weight loss program. But, when you stop the program, you gained the weight back, and packed a few more ponds. So, you lost and gained, lost and gained, and you end up gaining n+1 pounds during the process of trying to become fit, and worst of all, you may have lost your confidence in the process. What you need is a program that you can integrate the knowledge, principles, and skills of weight management into your life style, so the result would be permanent.

As some of you know, I was able to lose more than 50 pounds and have kept it off over the past few decades. Well, except the two times I was pregnant with my two children. The reason why I have been able to maintain my ideal weight is because I used a holistic approach to remove both my physical and mental toxins. The following are comments expressed by my clients:
Comments from our happy clients:
• Steady and Healthy Weight Loss
On average, ​most of my clients experience two to three pounds of steady weight loss in a natural and healthy way.
• Reduction of Pounds and Inches
In addition to losing pounds on the scale, many clients also experienced reduction of inches. Be aware that lean muscles weigh more than fat; therefore, it's more importantthat you lost inches.
• Smooth Elimination
Many​ clients reported that they put a lot of pressure on their toilet (Smile). Yes, you can expect great release of the toxic waste.
• Flattened Tummy
Most​ of you like this one! Some couples reported that they had better sex when their stomachs are flat. Obviously, big tummies are in the way! (smile)
• Releasing of Negative Emotions
Negative emotions such as anger, resentment, fear, regret, guilt, etc. were released after using the authentic techniques including writing reconcile letters, deep emotional releasing, 10-minute meditation, affirmations and prayers etc. Many clients reported feeling lighter physically and mentally.
• Heightened Mental Clarity
After​ releasing physical and mental toxins, one of most common benefits reported was increased mental clarity.
• Increased Confidence
One​ of the side benefits my clients experienced was increased confidence. They were no longer stuck with the disappointment in the weight yo-yo syndrome.
• Improved Self-Image
​Because the program also guides you to heighten your level of self-love and self-validation, together with effective weight control, improved self-image was a by-product.
• Feeling Lighter Physically and Mentally
Regardless​ of the amount of weight you need to reduce, you will feel lighter physically and mentally as reported by my clients. Your outlook on life will be changed for better and you will enjoy the process of becoming the best you can be!​​​​​​​​​​​​​​​​
Free Video
Easy, Fast,
and Healthy
Weight Loss
Investment:

​​The investment for the begging journey of your new life and fit body is $ 1,495.00 USD. The program fee is expected to increase ​​​​​​​​​​​​​when the demand is greater. For those of you who value your health and a new life, you
​know this is a very reasonable amount of investmen
​​​​​​​​

Refund Policy:
We offer 30-day-money-back guarantee, but you don't need it! This is just to make you feel "safer" to enroll in this life-changing program. But, please be sure that you are ready to go through the transformational process to make you look good and feel good. Your success is our success. Let's be successful and satisfied partners.
​
​​Methods of Payment:
For approved countries, MasterCard, Visa, American Express, Discover or PayPal is acceptable. If the country
​you reside in is not on the approval list, or you don't have a credit card, you may wire the funds through your
​bank (wiring instruction will be given upon request), or you will need to transfer cash in the full amount in USD through Western Union to Juliet Tien in Los Angeles, U. S. A. Once the tuition through wiring or in cash is
​received, you may begin your training program within 24 hours (unless it's a weekend or holiday, then you have
​to wait for the next business day).
If you don't have the funds now and really want to participate in this program, MANIFEST: ask the universe to ​bring you the financial resources to accomplish the task. If it's meant to be, a way would be made for you to ​attend this life-changing program at the right time! When there is a will, there is a way!
A One-Day Virtual Workshop to Start Your New Life!
Many of you are frustrated with the weight yo-yo syndrome but have wedding, birthday, holiday getting together, or special occasion parties to attend soon. Of course, you want to look the best you can be, or fit into that beautiful dress or suit that you like so much. Based on many of my clients' requests, I created a One-Day Virtual Workshop to give you as much information and skills as possible in a very short period of time to help you lose unwanted weight (fat) in an easy, fast and healthy way! There is no calorie counting, no vigorous exercise (you only need to do a minimal amount of low-impack, fun exercise). If you are looking for quick weight loss in a healthy way, this One-day Virtual Workshop is for you!
For a limited period of time, you will also get the following bonuses when you enroll in the VIP virtual workshop:
​Bonus # 1: Dr. J's Self Assessment Questionnaire to Track Your Progress.
​Bonus # 2: Dr. J's best-selling e-book: Breaking the Yeast Curse: Food and Unconditional Love for Magic Healing (5th Ed.)
​Bonus #​ 3: Dr. J's popular yeast-free cookbook:
​Healthy and Tasty: Dr. J's Anti-Yeast Cooking (5th Ed.)
Bonus # 4: Unlimited email support for three months